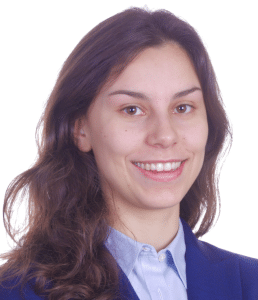 Marisa Morales
In 2018, Marisa Morales joined the company, responsible for designing and developing the Eurostep AI based algorithms. Marisa takes care of the quantitative research operations.
Marisa has spent a study period at the École Central Nantes, where she focused on advanced statistical learning methods. Her quantitative background includes: Artificial Intelligence, Machine Learning and statistical analysis.
Ms Morales holds a Master degree in Mathematical Engineering from Polytechnic of Turin, awarded with first class honor grade.