Head of Sales
Eurostep Digital is a highly innovative start-up focused on disrupting liquidity and value creation for private companies through high standards in corporate governance. 
We are developing a sophisticated, user-friendly platform which allows private companies and their investors to implement high standard corporate governance principles and communicate effectively in a timely fashion with all stakeholders.  
The Eurostep Digital team has a unique combined experience in building successful businesses, developing sophisticated SaaS platforms, finance and data sciences.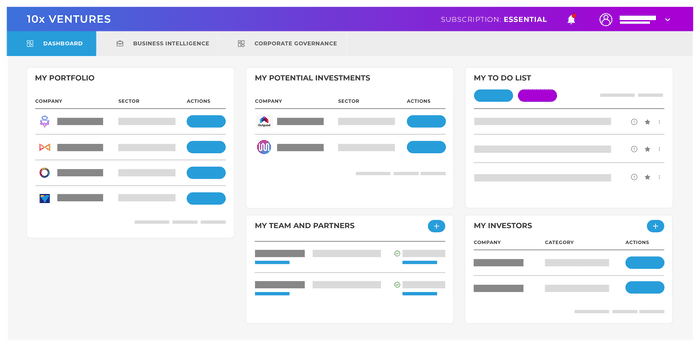 Our clients belong to three large categories: 
Private companies searching for a corporate governance solution, starting by providing transparent information to all shareholders in a seamless fashion. These companies are usually, but not always, early-stage and use improved governance to enhance their investability;

 

Private equity investors including funds and family offices looking for a platform that allows them to monitor and communicate effectively with portfolio companies;

 

Service providers including lawyers and accountants looking to enhance their corporate governance standards and enrich client engagements.

 
We are looking for a Head of Sales who will report directly to the CEO, serve as a member of the company's executive management team leading the development, coordination and execution of the company's commercial goals and objectives. He/She will work closely with the marketing and development teams towards achieving revenue goals and market leadership
His/Her responsibilities will include: 
Optimizing the sales process and tactics: 

Partner with the executive team to define and identify key commercial strategies and tactics and subsequently ensure consistent execution and follow through within the entire sales organization;

 

Managing current reps and advising on reps sales process and current deals: 

Design and refine existing inbound and outbound sales practices and tools to create repeatable, scalable sales processes that accelerate growth quickly;

 
Interacting with development team, specifically to contribute to the direction future client centric product development aspects;

 

Defining short-, medium- and long-term marketing and sales strategies;

 

Helping define product development strategy integrating efficiently client feedback, in particular into the development and maintenance of a state-of-the-art UX;

 

Helping define capital raising strategy, integrating sales/marketing strategy;

 

Closing business: maintenance of direct client relationships, for the main purpose of brining more clients to Eurostep Digital platform and the secondary purpose to design an efficient, replicable sales process;

 
Taking responsibility for significant long term client relationship;

 

Recruiting: building sales, marketing team and participating to the wider recruiting/team building effort;

 

Ability and willingness to step up to take a management role across functions.

Co-ordinating sales and marketing collateral and activities across all channels. 

What experience and skills do we require? 
5+ years of leadership experience in generating revenue as Director of Sales or VP of Sales;

 

Start up or early-stage product sales experience;

 

Native or bilingual English (French a considerable advantage);

 
Experience in the B2B SaaS industry;

 

Experience in selling SaaS to financial sector ;

 

Experience in building, managing and coaching sales teams;

 

Exceptional achievement of sales goals;

 

Experience in creating a repeatable and scalable sales process;

 
Strong presentation and communication skills;

 

Strategical and "hands on" mindset and attitude;

 

Experience in developing an advanced sales stack, using multiples tools and resources;

 

Technological savvy.

 
We also expect the candidate to be: 
Fanatical in hitting aggressive sales targets and outpacing the competition;

 

Highly energetic;

 

Customer obsessed;

 

Proactive, "get stuff done" attitude;

 

Data-driven and competitive;

 
Expert in SaaS sales metrics;

 

Personable individual who enjoys working in a team-oriented environment;

 

Ruled by strong ethics and personal integrity.

 
What do we offer? 
Competitive package to attract the best;

 

Opportunity to become a significant stakeholder in an early-stage, high potential industry disruptor;

 

Ability to design and grow the sales department and its strategy;

 

This person will serve as a member of the company's executive management team and have regular direct interaction with both the founders and investors;

 

Open and flat culture with offices in Paris and Tallinn.