Management Team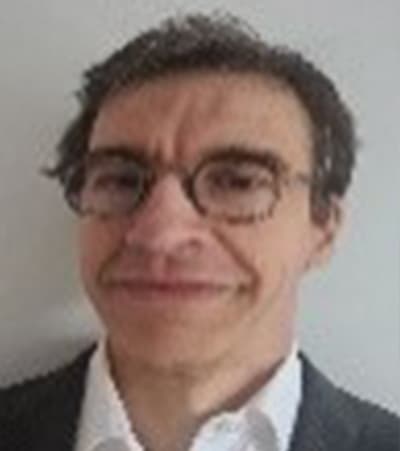 Member of the Management Board
In 2021, Frederic Cintas was appointed Member of the Management Board.
Frederic has 25 years of global capital markets experience including corporate finance, equity derivatives and brokerage with Rothschild, Natixis and Exane.
Prior to joining Eurostep Digital, Mr Cintas was Global Head of Key Clients Segment at SocGen, responsible for private banking.
Mr Cintas holds a Master's in Mathematics from ISFA Lyon, France; an executive qualification in corporate finance from the Kellogg School of Management, USA; and in corporate governance from INSEAD, France.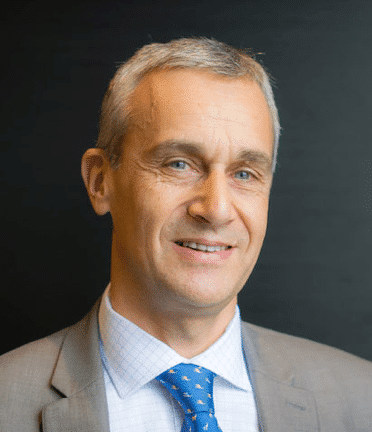 Member of the Supervisory Board
In 2017, Patrick Haouat co-founded the company and was elected a member of the Supervisory Board.
Since 2003, Patrick has served as CEO of Erdyn, France's leading provider of research and innovation consulting for companies, governments, and innovation ecosystems.
Prior to Erdyn, Patrick spent 10 years in DGA, the French defence procurement agency, as a program manager and COO of a test centre.
Mr Haouat holds a degree in Engineering from Ecole Polytechnique, France and the National Higher Institute of Aeronautics and Space Engineering (Sup'Aero), France.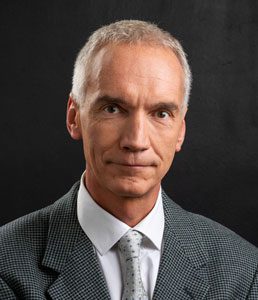 Chairman of the Supervisory Board
In 2017, Charles Henri Hirsch co-founded the company and was elected Chairman of the Supervisory Board.
Since 1989, Charles Henri has served as chairman of Eurostep Holdings, which has operations in asset management, private equity investment, and natural gas production.
Prior to Eurostep Holdings, Mr Hirsch worked as a research assistant for NASA and served in the French Special Forces (1er RPIMa).
Mr Hirsch holds a degree in Engineering from Ecole Polytechnique, France and a Master's in Materials Science and Engineering from M.I.T., USA.
CEO and Chairman of the Management Board
In June 2022, Amiel Kornel was appointed CEO and Chairman of the Management Board of Eurostep Digital. He previously served as member of the Eurostep Digital Supervisory Board.
Amiel has had an accomplished career as startup operating executive, investor, and business advisor:
In executive-level operating roles, he has served as a leader on founding teams at four startups; One was an in-house corporate venture and the other three resulted in trade sales.
In private equity finance, he served as senior managing director at a venture capital firm in San Francisco and senior advisor to a leading mergers and acquisitions firm for small- to mid-cap clients in Paris. He also has served on the governance boards of several early-stage startups.
In business consulting, as partner at a leading Silicon Valley strategy consulting firm, he advised Global 1000 companies in the US and Europe across consumer goods, pharmaceuticals, publishing, automotive, e-commerce and communications sectors, among others, about market positioning, go-to-market road-mapping, startup incubation, open innovation, and financing strategy.
His book Spinning Into Control: Improvising the sustainable startup (Palgrave Macmillan, 2018), published in French as Naviguer à Vue: La Startup Improvisée (Presses des Mines, 2021), has been promoted by Hackers/Founders, the largest managed network of technical founders in the world, with over 350,000 members across 50 countries.
Amiel is also adjunct professor of Entrepreneurial Finance at business school ESCP Europe in Paris and Editorial Committee Member of the international academic revue Entreprendre et Innover.
He holds a degree in Biological Sciences from University of Chicago, USA, and an MBA in Finance and Corporate Strategy from M.I.T. Sloan School of Management, USA.
Amiel speaks fluent French, holds dual US/EU citizenship, and has lived more than 15 years in France.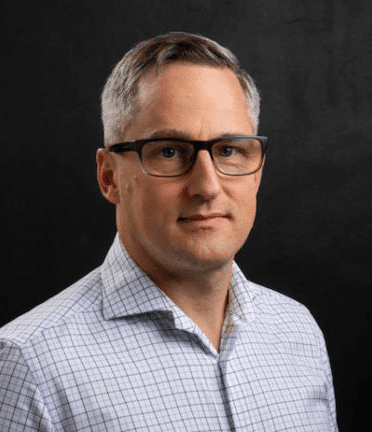 Business Development Manager and CMO
In 2017, Neil Mathieson joined as a member of the Advisory Board. In January 2020, he was appointed Chief Marketing Officer responsible for business development.
Neil has 16 years of experience in FinTech commercialization with financial institutions and technology companies across Europe.
Neil began his career in debt capital markets with ABN AMRO and RBS banks, providing funding, risk and liquidity solutions to SMEs and global multinationals.
Mr Mathieson holds a degree in Business Studies and a postgraduate degree in Marketing from the Chartered Institution of Marketing, UK.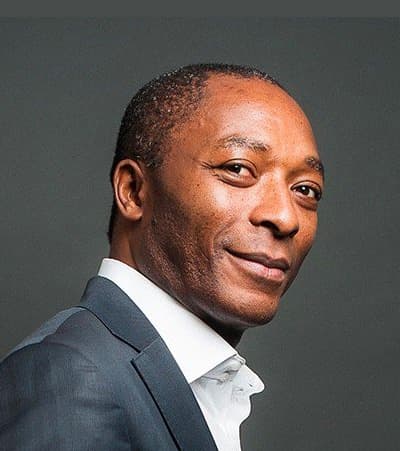 Member of the Supervisory Board, INED

In 2021, Olivier Njamfa was elected a member of the Supervisory Board.
Olivier has 30 years of management experience in the global Telecoms and IT industries, including as CEO of Enghouse Interactive, and CEO & Co-founder of EPTICA, a customer experience solution driven by A.I.
In addition to his role at Eurostep Digital, Mr Njamfa is an active start-up investor at Seed4Soft, France; CEO at 7Mountains, a growth enabler for global tech start-ups; and board member of three start-ups.
Mr Njamfa holds a degree from NEOMA Business School, and an MBA from ESCP Business School, both France.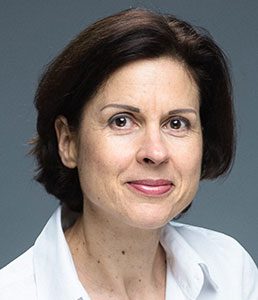 Member of the Supervisory Board, INED
In June 2020, Isabelle Proust was elected as a member of the Supervisory Board.
Isabelle has 25 years of experience in business leadership as a CFO, CEO and entrepreneur, specialising in the business services and food industries.
Isabelle advises corporate leaders and executive committees on human change challenges to succeed in their business transformation. Isabelle additionally sits on the boards of SMEs and is a member of APIA, France an industry association dedicated to good corporate governance.
Ms Proust holds degrees in Business Administration from HEC University and Political Sciences from Sciences Po, both France.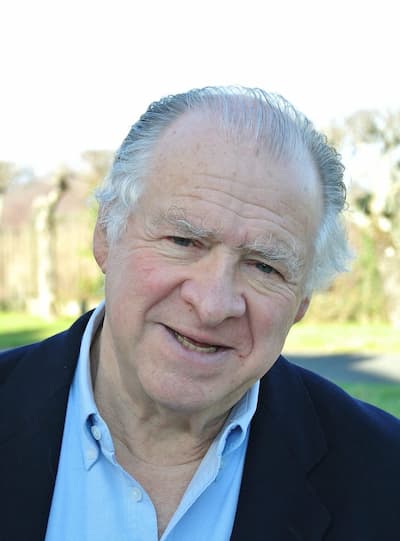 Member of the Supervisory Board, INED

In 2021, Alan Tawil-Kummerman was elected a member of the Supervisory Board. 
Alan started his career as a banker with Lazard's in London, and then joined his family's business, MacGregor, a major player in shipping equipment worldwide, which was sold to Kone, a Finnish industrial group. He then invested in several start-ups and co-founded an online digital photo company that was sold to HP.
In addition to his role at Eurostep Digital, Mr Tawil-Kummerman is an Operating Partner at a Luxemburg based Private Equity firm; serves as a chairman at 2 different companies, one in the HR field, and the other in a fast-growing US based Logistics company.
Mr Tawil-Kummerman holds a degree in Economics from Swarthmore College, USA; and is a Sloan Fellow after earning a Master's degree in Management from the Sloan School at M.I.T, USA.