Management Team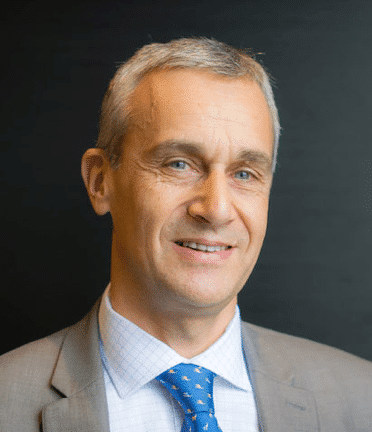 In 2017, Patrick Haouat co-founded the company and was elected a member of the Board.
Since 2003, Patrick has served as CEO of Erdyn, France's leading provider of research and innovation consulting for companies, governments, and innovation ecosystems.
Prior to Erdyn, Patrick spent 10 years in DGA, the French defence procurement agency, as a program manager and COO of a test centre.
Mr Haouat holds a degree in Engineering from Ecole Polytechnique, France and the National Higher Institute of Aeronautics and Space Engineering (Sup'Aero), France.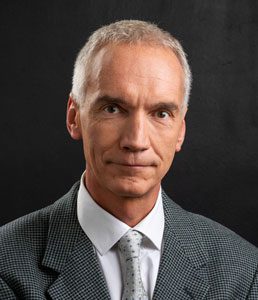 In 2017, Charles Henri Hirsch co-founded the company and was elected Chairman of the Board.
Since 1989, Charles Henri has served as chairman of Eurostep Holdings, which has operations in asset management, private equity investment, and natural gas production.
Prior to Eurostep Holdings, Mr Hirsch worked as a research assistant for NASA and served in the French Special Forces (1er RPIMa).
Mr Hirsch holds a degree in Engineering from Ecole Polytechnique, France and a Master's in Materials Science and Engineering from M.I.T., USA.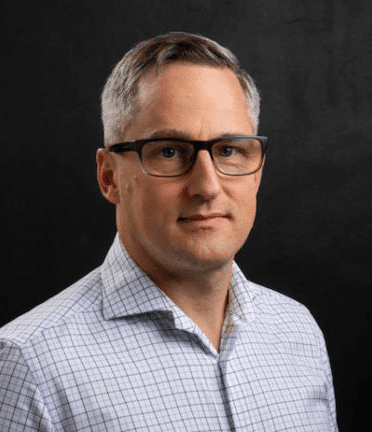 Business Development Manager and CMO
In 2017, Neil Mathieson joined as a member of the Advisory Board. In January 2020, he was appointed Chief Marketing Officer responsible for business development.
Neil has 16 years of experience in FinTech commercialization with financial institutions and technology companies across Europe.
Neil began his career in debt capital markets with ABN AMRO and RBS banks, providing funding, risk and liquidity solutions to SMEs and global multinationals.
Mr Mathieson holds a degree in Business Studies and a postgraduate degree in Marketing from the Chartered Institution of Marketing, UK.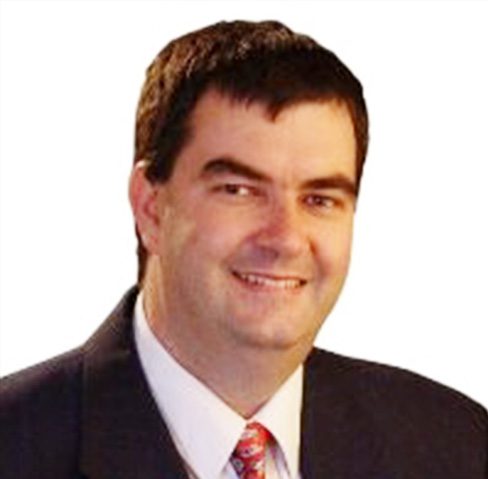 Member of the Board, CPTO

In 2023, Mark Schormann was appointed as Chief Product and Technology Officer (CPTO) of Eurostep Digital. This relatively new company designation recognizes the need for technology companies to have an integrated approach to the development of their products with the technologies embodied in doing so.
Mark has over 33 years of experience in IT, with a broad depth of experience in various elements of the field. Mark is a dyed in the wool entrepreneur as well – having participated in over 25 start-ups during his career.
Based in South Africa, Mark began his IT career at SoftNet Internet Services, one of the oldest ISPs in South Africa, eventually becoming CEO. Mark implemented Agile methodologies within the company and gained experience in project managing developers who were positioned globally.
Mark holds a Bachelor's degree in Science in Chemical Engineering from the University of Natal, South Africa, and a Bachelor of Commerce degree in Computer Science, Economics, and Statistics from the University of South Africa. He also has a Master's in Technology Entrepreneurship from the University of Maryland. Moreover, Mark has a Chartered Financial Analyst (CFA) designation.
Mark is a certified AWS Solutions Architect and is pursuing a Ph.D. in Deep Learning. He possesses extensive technical skills, including programming languages such as Python, Java, C, JavaScript and various others and a proficiency in big data tools and data analytics libraries.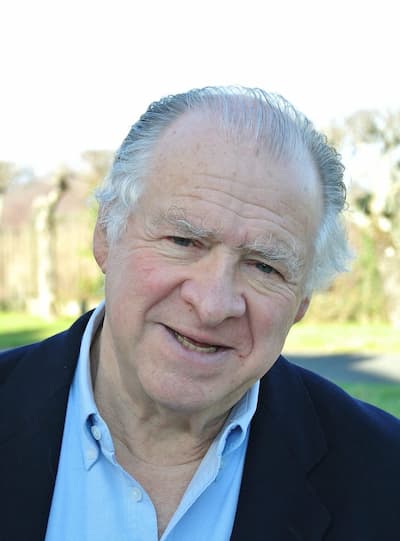 Member of the Board, INED

In 2021, Alan Tawil-Kummerman was elected a member of the Board. 
Alan started his career as a banker with Lazard's in London, and then joined his family's business, MacGregor, a major player in shipping equipment worldwide, which was sold to Kone, a Finnish industrial group. He then invested in several start-ups and co-founded an online digital photo company that was sold to HP.
In addition to his role at Eurostep Digital, Mr Tawil-Kummerman is an Operating Partner at a Luxemburg based Private Equity firm; serves as a chairman at 2 different companies, one in the HR field, and the other in a fast-growing US based Logistics company.
Mr Tawil-Kummerman holds a degree in Economics from Swarthmore College, USA; and is a Sloan Fellow after earning a Master's degree in Management from the Sloan School at M.I.T, USA.