Real-Time Investor Reporting
Real-Time Investor Reporting
IR Releases provide on-demand reporting of corporate events such as fundraising, contract wins and financial results.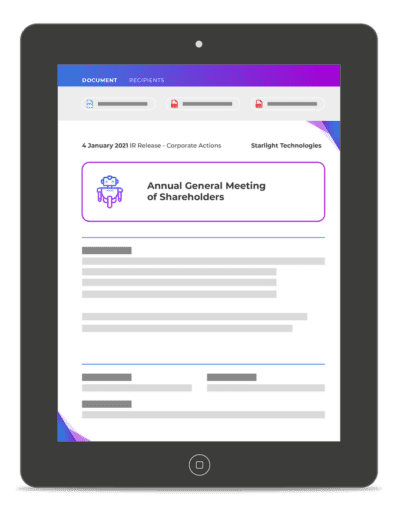 Create concise commentary for investors to ascertain the effect of event on performance and valuation.
Free-flow text, colors, languages, and company logo create distinctive communications.
Analyse investor engagement to measure effectiveness of investor relations.
Attach additional data such as financials or KPIs in xls, doc and pdf formats.
Integrated investor contacts ensure newsletter issuance is efficient and error free.
Ensure Your Value Is Recognized
Frequently asked questions
Enhance Investor Relations Today