Service Providers
Structure, enrich, and scale your client services with Integrity, the good governance platform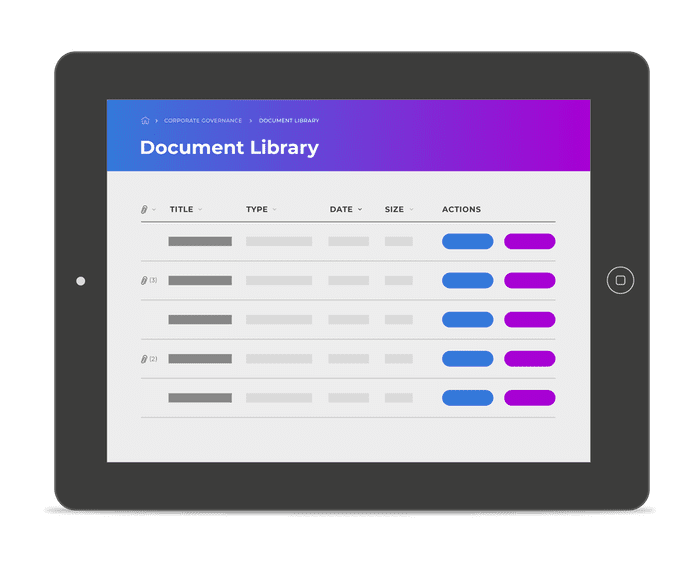 Organize, secure and share critical Corporate Data with auditability to build better corporate governance.

Deliver seamless service with remote collaboration between companies, investors and advisors.
Monthly Newsletters and On-demand IR Releases keep all parties informed and focused on sustainable value creation.

Intuitive templates help you and your clients report metrics, milestones and key events.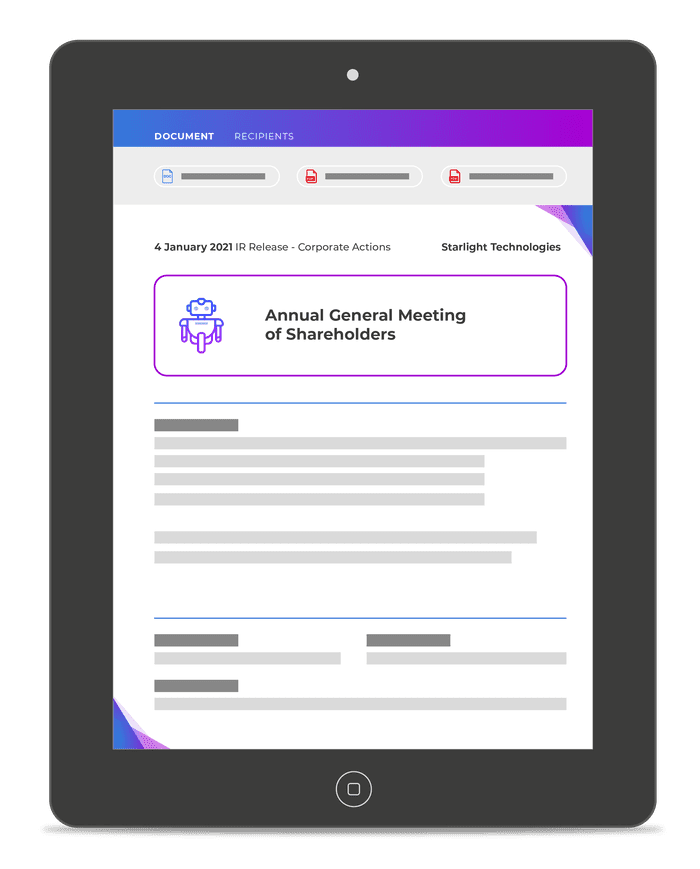 Shareholder Meetings and Digital Bulletins provide notifications and data for upcoming votes and capital events.

Digital Events to manage the lifecycle of webinars, now with Zoom and Teams integrations.
INED Advise provides easy access to corporate governance insights on a one-off basis.

INED Board ensures ongoing guidance to improve ESG credentials and build investor confidence.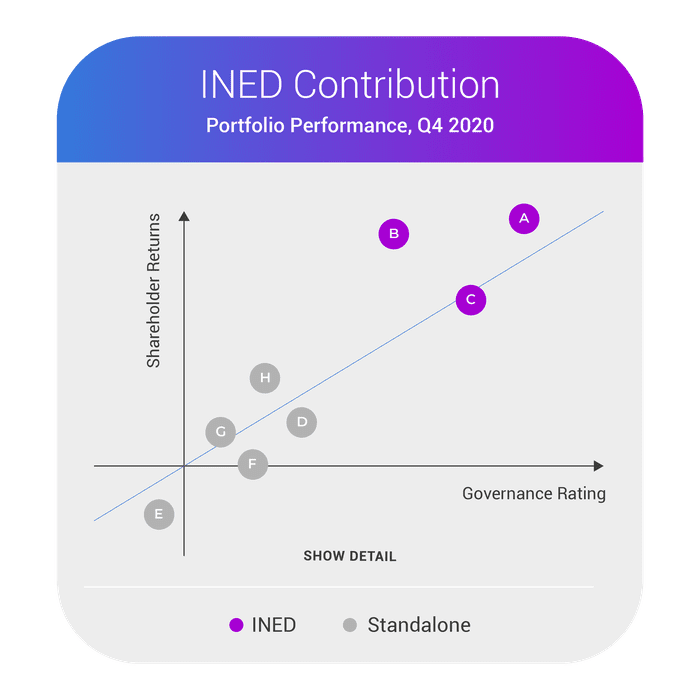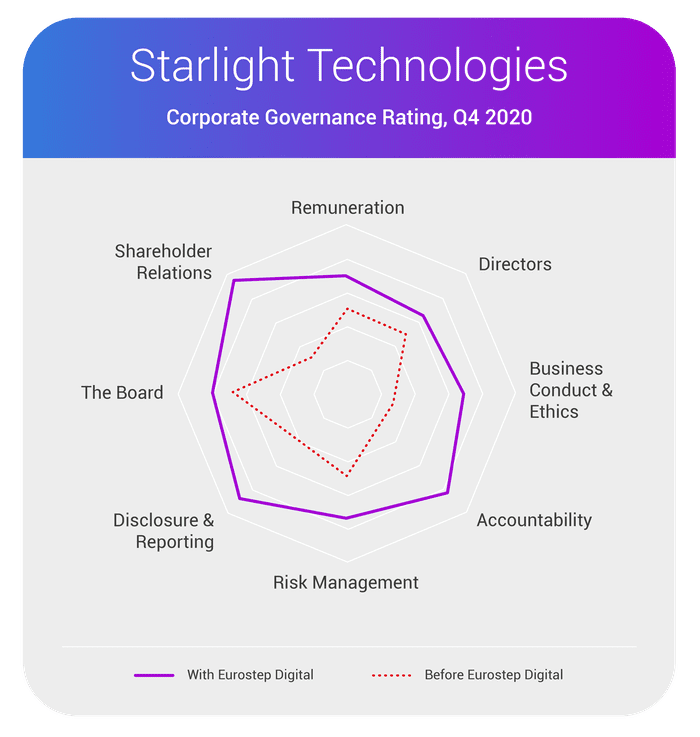 Corporate Governance Ratings
Rating Scale helps your clients measure and optimize their corporate governance strategy to demonstrate ESG compliance.

Boost revenues by offering high-value investor relations and corporate governance services at scale with Integrity.
Journey with Integrity from Start-up to Exit
Drowning in paper, spreadsheets and email? This wastes time and creates unnecessary risk.

Digitalization enables new data-driven models which are organized, innovative and resilient.

Structure, enrich and scale your client services with Integrity.
Enrich your Client Engagements today